Written by: Open Doors
Article source: www.opendoors.org.za
The Rise And Fall Of Communism
The Union of Soviet Socialist Republics (USSR) existed as a socialist/Communist state from 1922 to 1991.
All union republics became independent countries throughout the last two years of Communist rule, ending 70 years of sometimes brutal repression of religion and of Christians.
Although the fall of Communism heralded a new era of religious freedom, change has been painfully slow in taking place for some former Soviet Union countries, such as Uzbekistan, Turkmenistan, Azerbaijan and Tajikistan.
In these countries, the presence of Religious Committees, the never-ending influence of the security services, the emphasis on registration, the introduction of restrictive religious legislation, omnipresent bureaucrats and local family pressure make life difficult for many Christians.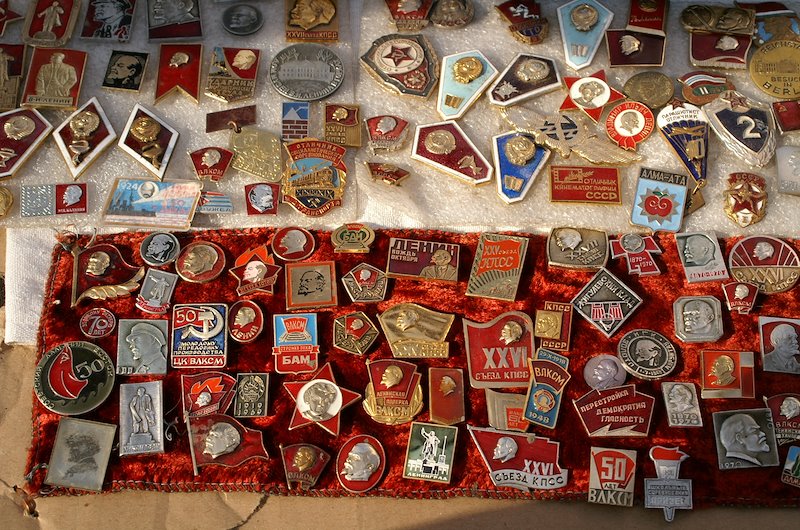 The Soviet Era
Lenin In Power: 1917 – 1924
The Soviet revolution was ushered in by the Bolsheviks led by Vladimir Lenin following a bloody civil war which included the execution of Tsar Nicholas II and his family in 1917. Lenin's new socialist state confiscated Church property, land and assets. Many Russian Orthodox Church leaders were murdered or simply 'disappeared'. Hundreds of Roman Catholic Churches were forcibly closed although Baptist and Pentecostal congregations actually grew from 150,000 to 700,000.
Joseph Stalin's monument in Turkmenistan
Khrushchev In Power: 1954 To 1963
Nikita Khrushchev took over power from 1954 until 1963. For 11 years, he continued the Stalin legacy, and gave particular attention to instructing school children and students in atheistic philosophy and in rooting out any kind of religious belief amongst the young. He closed down two-thirds of the remaining Russian Orthodox Churches, most of the remaining monasteries and all theological colleges. Evangelicals, Baptists and Pentecostal believers came under particular pressure.
One agitator summed up the general policy:
"The responsibility of every Communist is to be a militant atheist, an active fighter for the purity of Soviet ideology, for the complete eradication of religious prejudices."
Brother Andrew with Russian Orthodox Church leaders after presenting them one million bibles for Russia. Danilov Monastery, Moscow, 1988.
Little by little we saw changes in the attitude of the authorities. I think God gave Gorbachev that role and used him somehow to open that curtain, that Iron curtain which was around the Soviet Union.
It wasn't till 1991 that I had the opportunity to visit Berlin; I only had a few hours as I needed to change trains. So, I went to see the remainder of the Wall and took part of it with me as a souvenir. But I remember I had this feeling of irreversibility; this process will not stop. It is not temporary; the period of communism has gone for good.
We compared communism to the statue which is described in the book of Daniel: the one with the golden head, the iron arms, but with clay feet. And now we saw this statue falling… we had not expected it to happen. It was even more than we had prayed for!
We started to breathe again. Little by little the feeling disappeared that we were constantly being monitored. Instead of swimming in an aquarium, we began to swim in the ocean! We had that incredible sense of freedom. We had freedom to preach the Gospel. Especially in the first years of the nineties, we had so much freedom. In Yakutsk we could go to any school, any kindergarten, any prison and all doors were open to us to preach the Gospel. Nobody would stop us.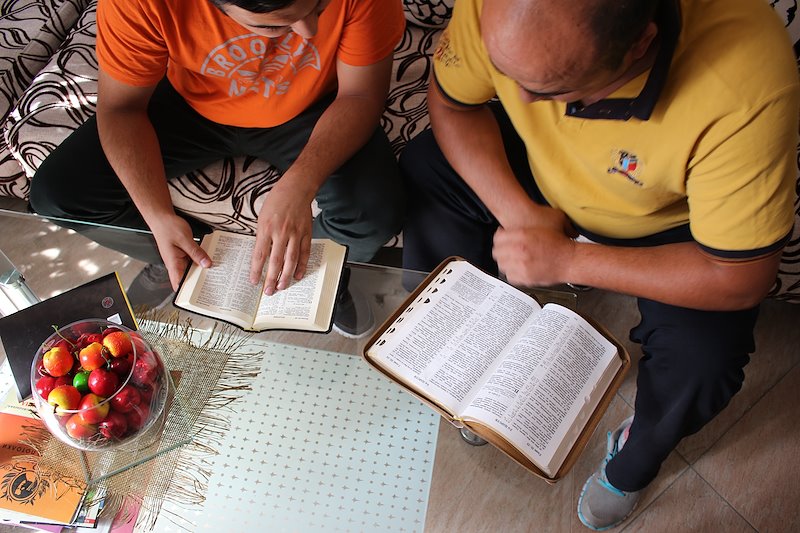 Believers studying the bible in Central Asia.
Throughout much of the former Soviet Union, an indigenous church has been steadily growing in Central Asia since 1991.
Open Doors have helped translate and produce Bibles and Christian literature in the language of the people, helped Christians start small businesses to support themselves and their families, and provided training and support for Christian leaders and evangelists.
Click here to KEEP UPDATED on the latest news by subscribing to our FREE weekly newsletter.
---
Date published: 28/09/2021
DISCLAIMER
JOY! News is a Christian news portal that shares pre-published articles by writers around the world. Each article is sourced and linked to the origin, and each article is credited with the author's name. Although we do publish many articles that have been written in-house by JOY! journalists, we do not exclusively create our own content. Any views or opinions presented on this website are solely those of the author and do not necessarily represent those of the company.