Written by: Evangelical Focus
Article source: evangelicalfocus.com
Thousands of Christians from Germany and other countries gathered in the city of Erfurt (centre of the country) for 'Christival'. The theme of the festival was: "Sharing Faith. Experiencing Jesus. Celebrating Life".
The main plenary sessions were held in the city's Fair buildings, but much of the programme spread through locations all over Erfurt between 24 and 29 May.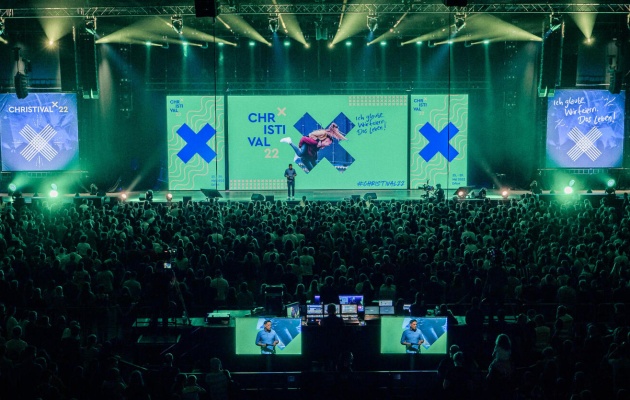 Christival 2022 in Ergurt, Germany. / Photo: Uwe Rannefeld, Christival.
The book of Philippians in the New Testament was at the core of the preaching. "At Christival we celebrate that Jesus is the Son of God and our Saviour. The warmongers of this world are not lords over life and death, but the risen Jesus is", said one of the Bible teachers, Julia Garschagen, according to German outlet Pro Medien Magazin.
Seminars, dialogue forums, live music and other artistic formats combined for a diverse programme in an event that was aimed at people aged 14 to 24. Many youth leaders, pastors and other Christian workers also attended a week that was possible thanks to the work of almost 2,000 volunteers.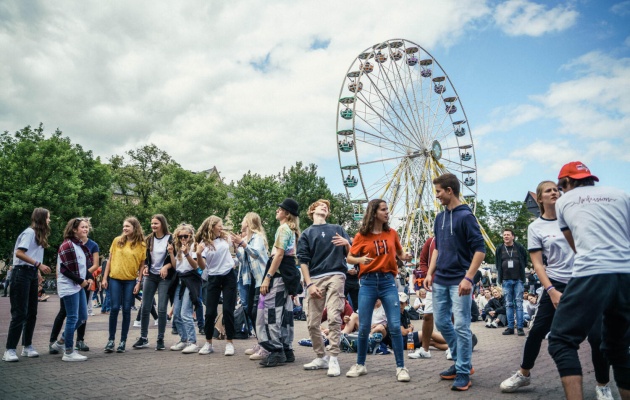 Christival 2022 in Ergurt, Germany. / Photo: Marc Schwips, Christival.   
Comedian Bülent Ceylan, hip hop band O'Bros, and the Minister President of the State of Thüringen, were some of the guests at 'Christival' who spoke about their understanding of the Christian faith.
The organisation said the desire for community and deep contents was palpable after the Covid-19 restrictions of the last couple of years. "The small group dynamics and the contents were absorbed by participants in a manner we have not seen before. Many people filled with faith are sent back to their homes".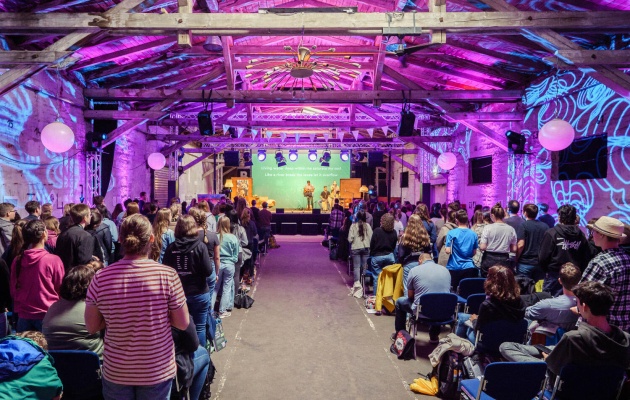 Christival 2022 in Ergurt, Germany. / Photo: Uwe Rannefeld, Christival.
The first edition of Christival was held in 1976. The 2022 edition was the seventh so far. Over 80 Christian organisations are behind the festival. The next edition is planned for 2028.
View this post on Instagram
Click here to KEEP UPDATED on the latest news by subscribing to our FREE weekly newsletter.
---
Date published: 10/06/2022
Feature image: Aronud 13,000 attended the Christival in Erfurt, Germany, 24-29 May 2022. Credit – Hannes Neuman, Christival.
DISCLAIMER
JOY! News is a Christian news portal that shares pre-published articles by writers around the world. Each article is sourced and linked to the origin, and each article is credited with the author's name. Although we do publish many articles that have been written in-house by JOY! journalists, we do not exclusively create our own content. Any views or opinions presented on this website are solely those of the author and do not necessarily represent those of the company.