Written by: Harvesters Ministries
Article source: www.harvestersministries.com
With a population of around 614 million people, Central and South America need our prayers for spiritual awakening, development of leaders and cultural transformation.
Harvesters Ministries currently operates in Brazil, Guatemala and Argentina, but we are opening the way in new nations – with visits to Peru happening this month, and plans for Paraguay, Uruguay, and Chile in the near future.
Revival and Spiritual Awakening
The majority religion in Brazil, Guatemala and Argentina is Roman Catholic. "They love God, but they haven't found the full truth and the transformation of Jesus Christ," says Francois Rauch, Regional Director for South America. "We need to pray for a spiritual revival."
In addition, there are false beliefs from indigenous religions and secularism. Christianity is being watered down as many believers are not familiar with the Bible and are falling for false truths.


Training and Development for Leaders
Pastor Luissi Garcia, Country Leader for Guatemala, wants to see his nation equipped with pastors who are passionate to grow the church. "Through Harvesters we can support many pastors in Guatemala," he says, "by teaching them to evangelise, disciple and plant churches." Luissi recently held an evangelism training event for 25 pastors and 7 people got saved!
In Brazil, as the pandemic restrictions ease, training has resumed and church planting through evangelism is back in action in the urban areas. However, in the secluded settlements of the Amazon Rainforest people are still frightened of the pandemic and some pastors are reluctant to gather again for communion and church services.
In Argentina, evangelising and church planting has slowed. Pray as Harvesters reconnects with the pastors to support, encourage and challenge them. As the world overcomes the pandemic, Argentina needs to be won for Christ.


Cultural transformation
In 1996 Guatemala ended a 36-year-long civil war but its effects are still felt to this day. Gang and organised crime violence and drug trafficking test police and government control. Economically over half the population is living in poverty, with 40% of children under the age of five malnourished.*
"There are many people in Guatemala, as in the whole world, in need of love, forgiveness, salvation, and life transformation," says Luissi. "People like the gang youth who are enslaved by their sin. We need a revival in Guatemala for them to repent and be free from their sin!"
Pastor Tiago Oliveira, Harvesters Manager for Operations in Brazil, calls for prayer as Brazil enters an election period. He explains that the candidates are against the Church and Christianity; and although the current president is supportive of Christian values, he can back down when challenged. "We ask the Lord Jesus to grant us a government according to His will," prays Tiago.
In northern Argentina is a church plant of over 200 previous drug addicts who have found freedom in Jesus. "There have been success stories of people transformed by the church and the Word of God and strong leadership," reports Francois. "We thank God as we see growth in that area. Let's pray for more church plants."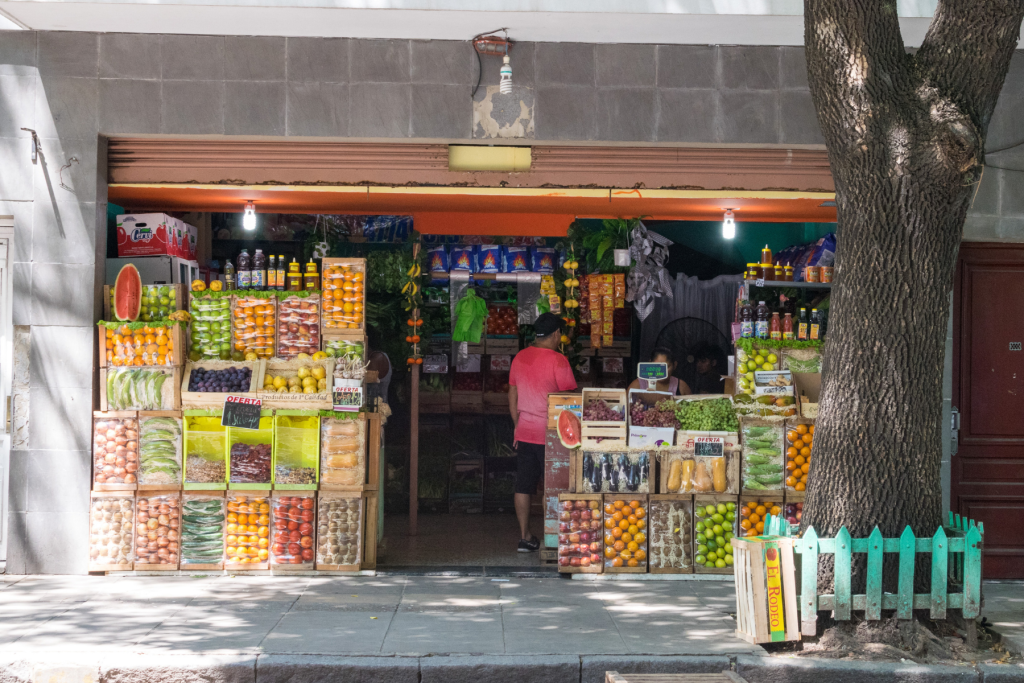 Prayer points:
Thank the Lord for all the lives transformed and communities changed.
Pray for revival across Central and South America. For believers to desire a deeper knowledge of the Bible. For the true Gospel to be known and shared.
Pray for the pastors and leaders of these countries. Pray for wisdom as they lead churches, make disciples and evangelise. Pray for church leaders to exemplify Christlikeness, love, joy, peace, forbearance, kindness, goodness, faithfulness, gentleness and self-control.
Pray for the Church to saturate the nations with Christian values.
Pray for godly connections to be made in Peru, Paraguay, Uruguay, and Chile as we bring the Harvesters church planting model to these nations. Pray for the training that will take place in Peru this month with around 100 pastors.
Click here to KEEP UPDATED on the latest news by subscribing to our FREE weekly newsletter.
---
Date published: 06/06/2022
Feature image: Image for illustrative purposes only. unsplash.com
DISCLAIMER
JOY! News is a Christian news portal that shares pre-published articles by writers around the world. Each article is sourced and linked to the origin, and each article is credited with the author's name. Although we do publish many articles that have been written in-house by JOY! journalists, we do not exclusively create our own content. Any views or opinions presented on this website are solely those of the author and do not necessarily represent those of the company.