Written by: Agencies, Evangélico Digital
Article source: evangelicalfocus.com
Children and adults were trampled in an event of self-declared 'apostle' Boniface Mwamposa in Tanzania. The veneration of 'miraculous' products collides with Bible doctrine.
The authorities of Moshi (a town north of Tanzania) are investigating what happened in an event organised by the group Rise and Shine and its leader, Boniface Mwamposa.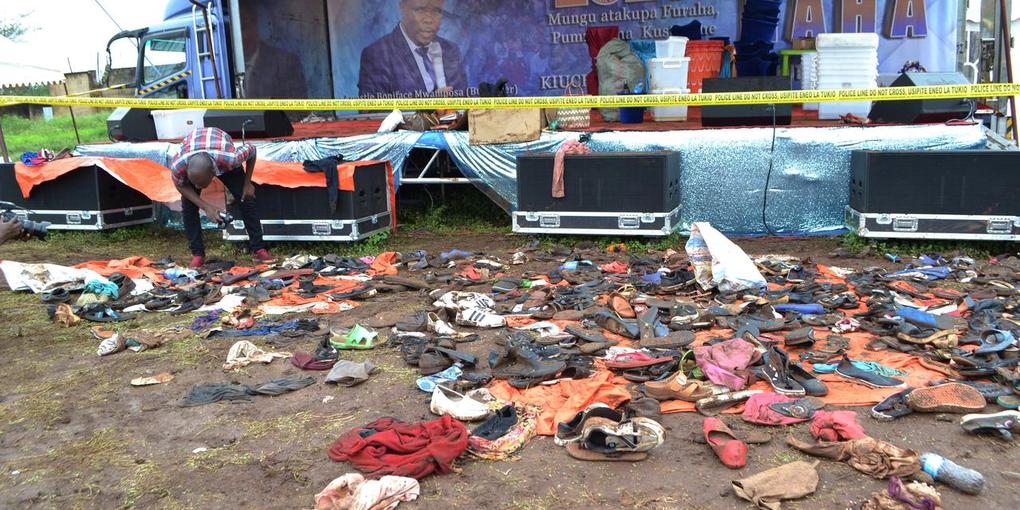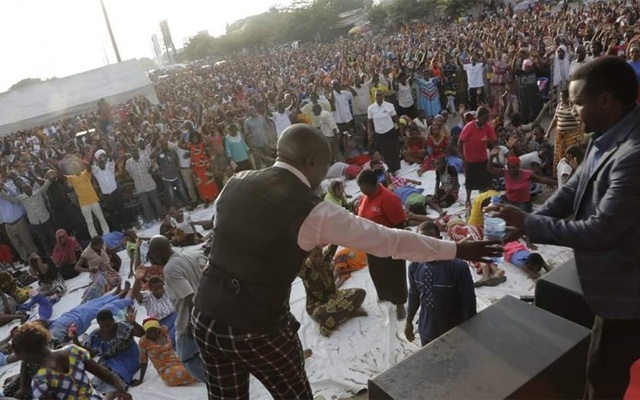 At least 20 people, including 5 children, died in a stampede during the religious activity. 16 others were injured.
In an event with hundreds of people, the preacher, who calls himself 'Apostle Bulldozer Mwamposa', invited attendants to walk on 'anointed oil', which according to his teaching, has curative characteristics. The rush to do so caused the trampling of over many people.
A witness told news agency AFP that the scene was "horrible". People were "trampled on mercilessly, jostling each other with elbows (…) It was like the preacher had thrown bundles of dollars about".
The pastor was arrested later for his role in the incident, news agency Reuters said.
Tanzania's President John Magufuli sent his condolences and called for better security at such large events.
Evangelicals?
General media often describe these kind of 'prosperity gospel' preachers as evangelicals, but evangelical doctrine clearly opposes products with miraculous properties.
The Protestant Reformation abolished such ideas as the sacramentality of objects or rituals, establishing the Biblical base for a relationship with God by Grace through the sole faith in Jesus Christ, the only mediator. This excludes any other human or materials mediators.
Nonetheless, some congregations and spiritual leaders who call themselves evangelicals still use these kind of objects with alleged supernatural powers which clearly collide with the Biblical faith.
Click here to KEEP UPDATED on the latest news by subscribing to our FREE weekly newsletter.
---
Date published: 13/02/2020
Feature image: A woman at Mawenzi hospital in north Tanzania grieves the death of her granddaughter who was killed in the stampede. Credit: AFP
DISCLAIMER
JOY! News is a Christian news portal that shares pre-published articles by writers around the world. Each article is sourced and linked to the origin, and each article is credited with the author's name. Although we do publish many articles that have been written in-house by JOY! journalists, we do not exclusively create our own content. Any views or opinions presented on this website are solely those of the author and do not necessarily represent those of the company.