Written by: Evangelical Focus
Article source: evangelicalfocus.com
The ship Logos Hope, a floating bookstore with over 5,000 books on board and a crew of 300 people, will be visiting the Spanish city of Seville during the month of June.
The crew of 60 nationalities shares knowledge, help and hope in each of the places they visit.
"We work in collaboration with local organisations and partners to work hand in hand with communities to assist and help in the most appropriate way, provide training and donations to increase health and value of life and encourage people whatever their circumstances", they said in a statement.
The ship is one of the projects of the organisation Operation Mobilisation (OM). Since 1970 OM ships have visited over 435 ports in 140 nations around the world, with an average of one million visitors each year.
The crew are volunteers who usually stay for a period of two years. Some serve in their profession (sailors, engineers, carpenters, electricians, doctors, nurses, teachers), while others come to participate in the training programme, which consists of biblical and practical training in different fields.
An international crew. / OM Ships.
Books, cultural activities and social aid
The onboard bookshop at Logos Hope offers an extensive selection of over 5,000 different titles, at affordable prices. The books cover many different subjects including science, sports, hobbies, cookery, arts, health, languages and philosophy. With children's books, academic texts, dictionaries, atlases and more, the bookshop is for the whole family to enjoy.
The rest of its visitor space is also open to the public. Furthermore, the ship hosts activities in the cities it visits, such as port tours, themed seminars, exhibitions as well as social aid programmes.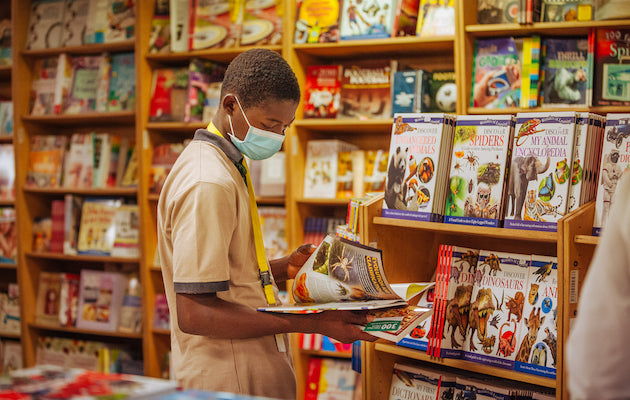 The ship has a bookshop on board with a wide variety of titles. / OM Ships.
In Seville
The Logos Hope boat will be open to the public at the Delicias Dock, in front of the Seville Aquarium, from 3 to 28 June, Tuesdays to Sundays from 16:00 – 22:30.
The entrance fee is 1€ (donation). Admission is free for adults over 65 and children under 12 years of age. Children under 16 must be accompanied by an adult. The Coronavirus protocols of the Dock and Logos Hope will be followed.
Click here to KEEP UPDATED on the latest news by subscribing to our FREE weekly newsletter.
---
Date published: 16/06/2022
Feature image: The ship Logos Hope. / OM Ships
DISCLAIMER
JOY! News is a Christian news portal that shares pre-published articles by writers around the world. Each article is sourced and linked to the origin, and each article is credited with the author's name. Although we do publish many articles that have been written in-house by JOY! journalists, we do not exclusively create our own content. Any views or opinions presented on this website are solely those of the author and do not necessarily represent those of the company.