Written by: Open Doors
Article source: www.opendoors.org.za
The festive season is most people's favourite time of year. Many children across the world look forward to this time of fun and joy. Sadly, for persecuted Christian children, this time of year may bring with it increased persecution against them and their loved ones.
This December, as part of our Never Alone Campaign, we are remembering the children of the persecuted Church.
Throughout the year, they're abused, bullied, kidnapped, raped, and traumatised for their faith and their family's faith. Many of them have been scarred by watching their parents being attacked, arrested and even killed for their Christian faith. They're often the forgotten victims of persecution.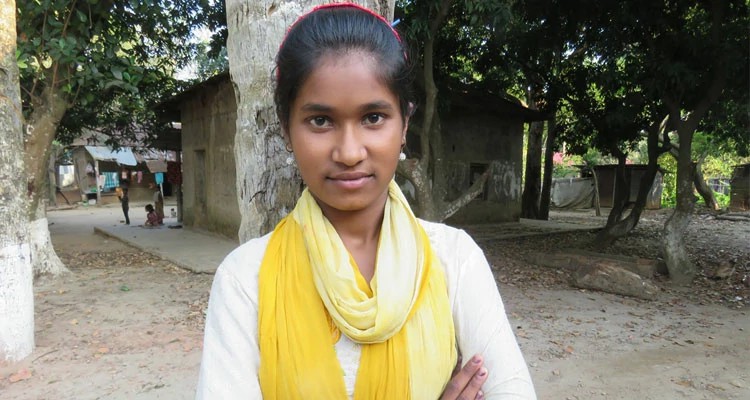 Bristy, 12, was welcomed into a shelter that works with donations from Open Doors partners.
In places like Bangladesh, children are mistreated by their teachers and schoolmates, sometimes beaten up by their peers. They're mocked, shunned and deprived of their rights and opportunities to be treated equally. "My school mates used to mock us, tease us. They even spat on me. They didn't want to sit with me because I'm a Christian. Teachers always mistreated us. Life at school was hard," says Bristy (pictured above), who stays in a foster care centre supported by Open Doors.
Please join us this month in praying for the future generation of the Church and God's little light-bearers. Pray that in these vital years of their lives, God will draw them closer to Him so that they'll grow strong in their faith and be able to withstand persecution.
Click here to download a prayer guide for the Never Alone Campaign, to fuel your prayers for children in December and women in January.
Click here to KEEP UPDATED on the latest news by subscribing to our FREE weekly newsletter.
---
Date published: 02/12/2019
DISCLAIMER
JOY! News is a Christian news portal that shares pre-published articles by writers around the world. Each article is sourced and linked to the origin, and each article is credited with the author's name. Although we do publish many articles that have been written in-house by JOY! journalists, we do not exclusively create our own content. Any views or opinions presented on this website are solely those of the author and do not necessarily represent those of the company.